Accessories

Previous Accessory | Next Accessory

K's Belt Frame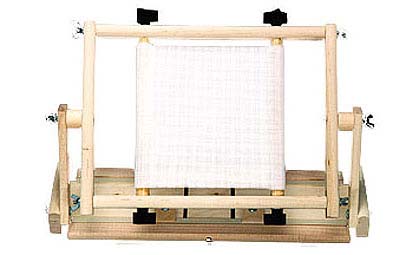 Finally a solution to working on belts and horizontal pieces. K's belt frame was designed to scroll your piece of work horizontal rather than vertical. The belt frame is available in 6" and 9" heights. Custom sizes for larger projects are available upon request.
Belt Frame does not include adjustable base. Base must be ordered separately.
Material:
Frame: Hard maple.
Scroll Frame: Unfinished and sanded side bars with unfinished and sanded 3/4" diameter dowels stripped with "easy sew" 1 1/2" wide cotton twill tape glued and stapled to the dowel for no sag or stretch.
Finish:
Unfinished and sanded. Suitable for staining.
Available Accessories:
Needlework Frames, Canvases, and Accessories
LapFrames | Floor Frames | Scroll Frames | Accessories
K's NEW Products | K's News | Why Use K's Frames | Using Your K's Frame
Find a Retailer Near You | K's Lifetime Guarantee | Site Map | Contact K's | Home

1-800-727-3769

© K's Creations. All Rights Reserved.
Site by White Lion